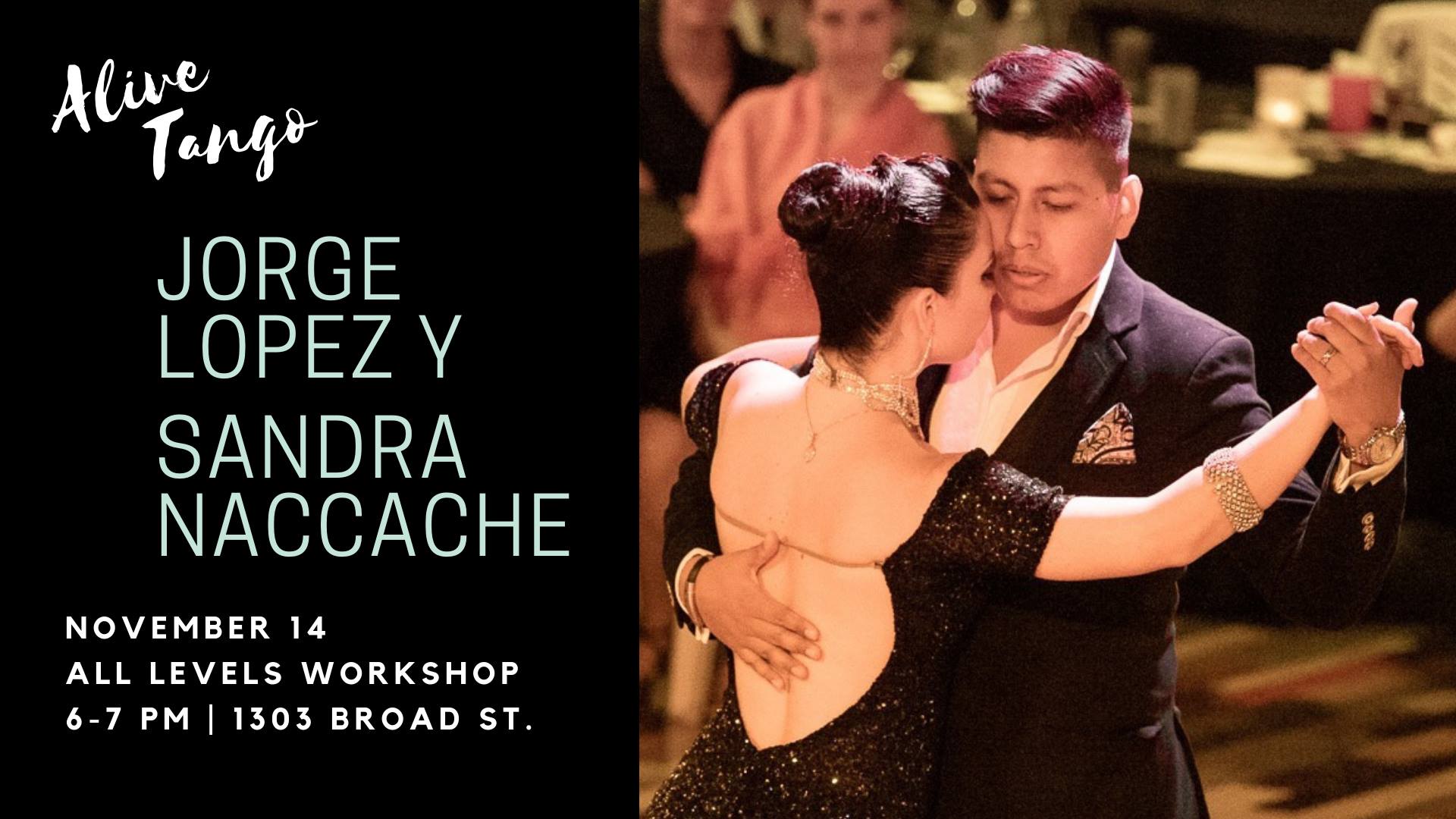 Wednesday Workshop with Jorge and Sandra
Get warmed up for the tango festival by joining us for a special class with guest teachers Sandra Naccache and Jorge Lopez !
Date: Wednesday November 14
Time: 6-7 pm (followed by practica 7-10 pm)
Cost: $20 pre-registration/ $25 drop in ($40 couples drop in)
* includes practica
Topic : Give life and texture to your embrace!
Ever wonder how to achieve a clear and comfortable embrace? From closed to open we will explore different energies used for each role and give you useful tools to heighten your body awareness and develop a better understanding and sensitivity to the organic and natural change of the abrazo.
To pre-register contact kellhh@gmail.com
Also- Jorge and Sandra are available for private lessons all week in Victoria !!! Don't miss your chance 🙂