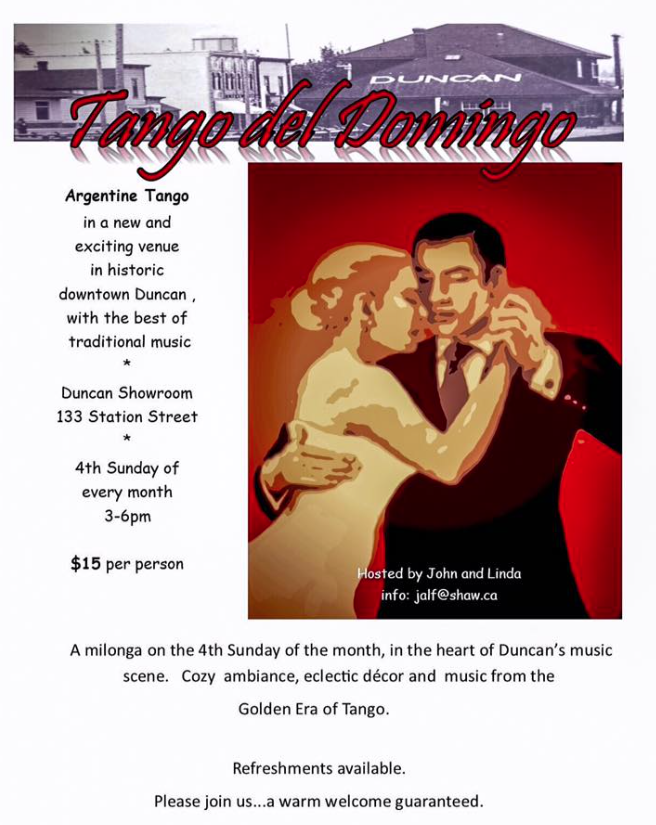 Tango del Domingo – Duncan Showroom
Tango del Domingo takes place at a fabulous venue in downtown Duncan, every 4th Sunday of the month, with the best traditional music.
133 Station Street, Duncan, BC
3pm – 6pm
$15
Join the gang for dinner afterwards.
Cosy ambiance, eclectic decor, and music from the Golden Era of tango. Refreshments available.
Hosted by John and Linda Fowler. A warm welcome guaranteed.
jalf@shaw.ca