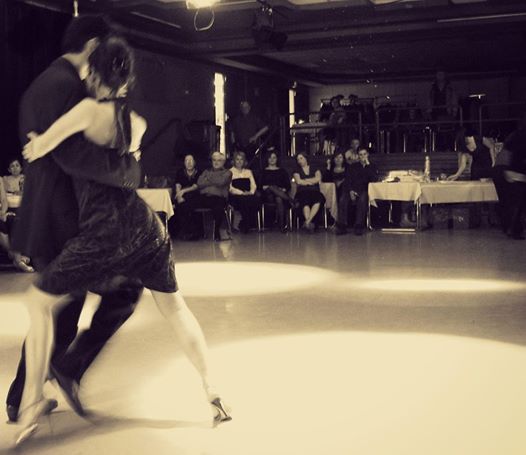 Refining Connection with Carol Horowitz (MTL)
Carol returns to Victoria to offer us a learning experience in REFINING CONNECTION – the secret to a superior tango experience!
Tune up with Carol's in-depth approach to help you be in constant connection– with your partner, the music and the floor. Sustain connection from the very first breath until the very last note.
This is an all-levels class, where open minds from advanced to beginner levels will come away with fresh perspective and a different approach to try out.
$20 includes practica entry
——–
Carol is co-founder of Studio Tango Montreal– a centerpiece of Montreal's vibrant and highly skilled tango scene. She is one of the 12 permanent teachers on staff there and has vast experience and knowledge to offer.
Carol emphasizes clean technique and using energy dynamics in her teaching. Her primary goal is to give dancers the necessary tools to connect with and really listen to each other. She also emphasizes how to use changes of dynamics and small subtle details to add texture and colour to the dance.
Graceful, with a very fluid style, Carol is appreciated by her partners for her sensitivity, musicality and her strong presence on the dance floor. A classically trained dancer who worked for several years in contemporary and modern dance, Carol was introduced to tango through friends, and immediately fell in love with the creative and improvisational aspects of tango.
As Studio Tango's longtime manager, Carol has produced countless workshops with visiting teachers as well as many special events, including the Montreal Summer Tango Fling, a non-profit community event held every summer, and the Bailongo Montreal Tango Festival held annually in May.
Carol is also an accomplished and sought-after DJ with a weekly spot at Studio Tango's Wednesday milonga and is often invited to various festivals and marathons in Canada and the U.S.
She is visiting Victoria following her DJ appearance at Las Mujeres Tango Marathon, Seattle, WA.