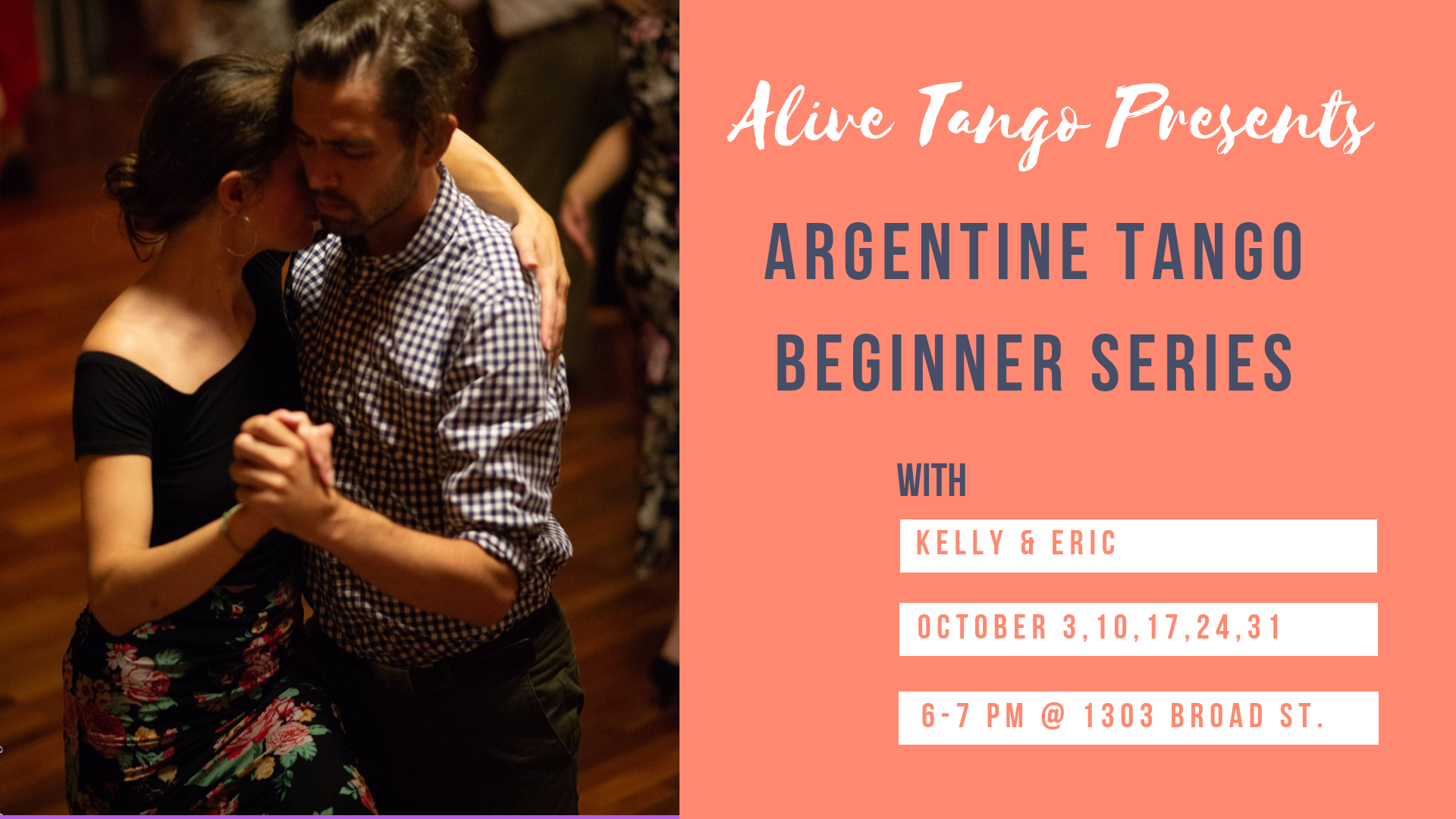 October 2018 Beginner Tango Series
Join us in October for a Five Week beginner Tango Series taught by Kelly Henderson.  Every week we will focus on the foundations of Tango, moving from connection and embrace, into walking, and then to circular movements.
Students dance for free at our three-hour Wednesday night practica, right after the lesson.
About Kelly:
Kelly Henderson has been studying Argentine tango since 2006 in Montreal, and most recently in Buenos Aires during the winter of 2018. She has been teaching tango in Victoria periodically since 2011. Her style of dancing is focused on connection and musicality and has been highly influenced by Corina De La Rosa, Dana Frigoli, Noelia Hurtado and Carlitos Espinoza. Kelly loves both leading and following in tango and encourages her students to explore both roles to develop a better understanding of the dance. Eric Pedersen also started dancing tango in Montreal in 2006 and he and Kelly have been organizing tango events in Victoria since 2014. They currently run a weekly practica and a beginner series downtown Victoria, more information for can be found on their website 
www.alivetangovictoria.ca