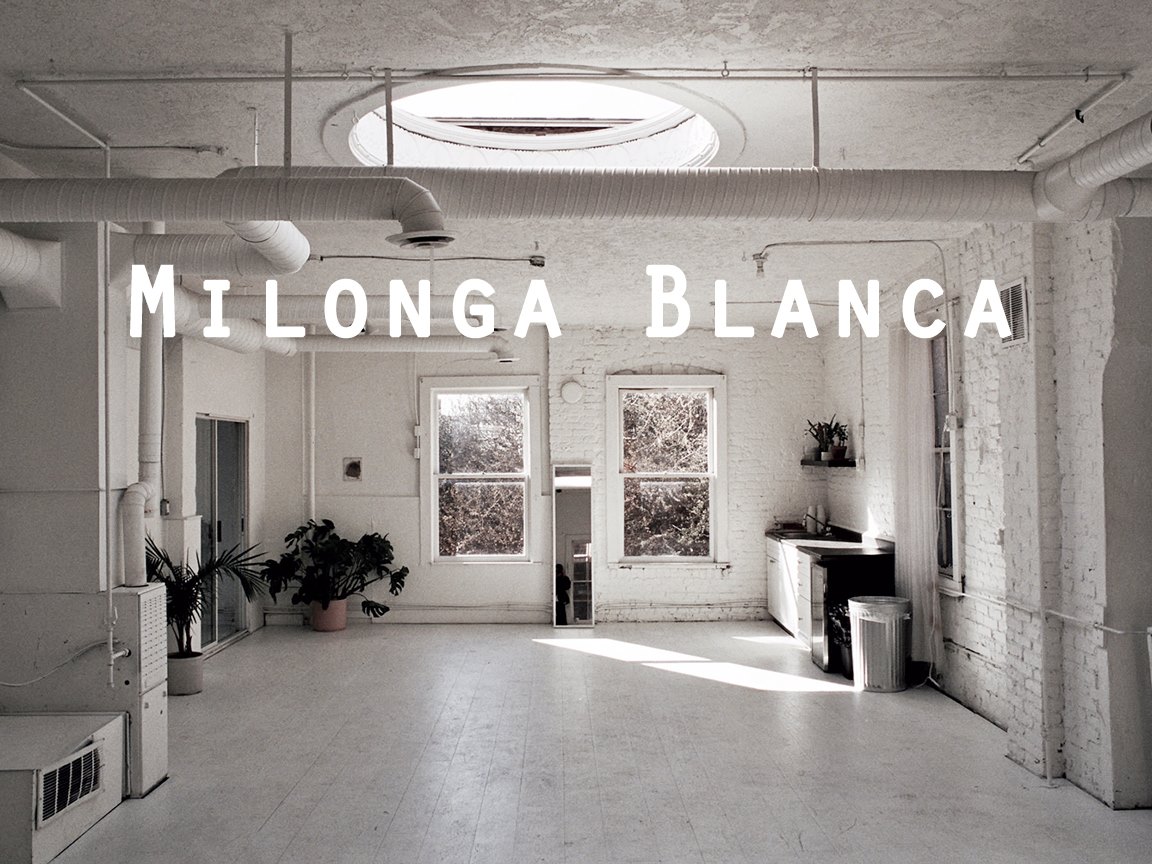 Milonga Blanca
POP UP – ARGENTINE TANGO MILONGA
$10 Admission ($5 Students)
TIME: 8:00PM – 11:30PM
** Note that this exclusive space comes with it's quirks, Fan Tan Alley gate may be closed but will be checked every 15 minutes to let you in.
ABOUT THIS EVENT:
Come dance with us in a small, cozy and friendly space in the hearth of Victoria's Chinatown. This former opium lounge has been transformed into a bright studio. Come early to appreciate the bright circular skylight.
DJ: Sam Loup

We play mostly traditional Tango Music and the space is conducive to warm close embrace. We encourage people to respect the tango codígos.
You can bring a bottle or snacks to share 🙂
Contact Sam Binette or see the event on Facbeook for more details:
https://www.facebook.com/events/2087239508223342/