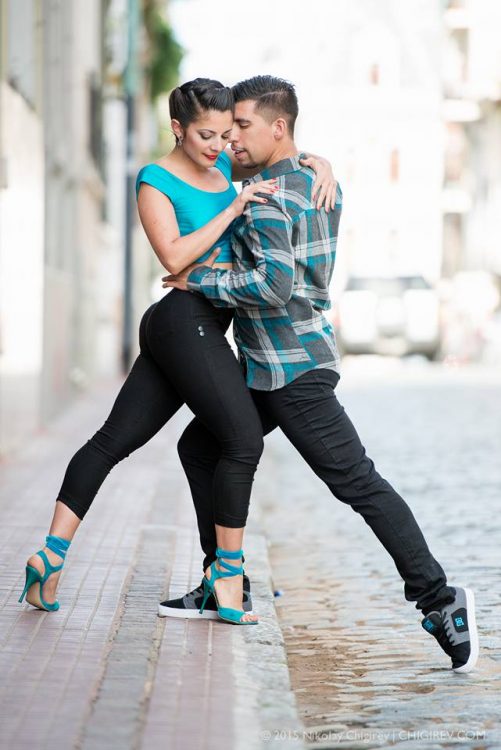 Beginner Tango Bootcamp
You've been putting it off for way too long already, or you're already learning tango and wanting to gain more confidence. NOW IS YOUR CHANCE!
Turbo-boost your tango learning with Joaquin and Valeria, directly from Buenos Aires. Joaquin and Valeria will get you integrating the essentials of Argentine Tango to build from. Highly experienced teachers, performers and dancers, they offer the essentials in perfect English with the soul of Argentina.
Saturday September 16, 2017
2:00 – 4:00pm
@Cafe Casablanca, Bridge St., Rock Bay, Victoria, BC
$40
Tango is a social dance from Argentina and Uruguay, resurging in popularity from its heyday in the 1920s-1950s. Forget the dramatic cliches you've seen on American TV about what tango is. At its essence, tango is an elegant walk in a loving embrace to orchestra music, in partnership, for the purpose of connection. If you can walk, you can tango. All ages, all walks of life dance in diversity and unity. No special wardrobe is required, just wear shoes you can pivot in– no rubber soles, they should be a bit slippery.
Victoria's tango community reflects a diversity of people from all walks of life. We are a friendly community focused on continuous improvement– because you can just never get TOO GOOD at dancing tango. Like a martial art, tango requires sensitivity, grounding, mindfulness, precision and skill to dance it well. Come see what all the fuss is about!
Check out our scene:
@alivetangopractica on Facebook
@alivetangovictoria on Instagram